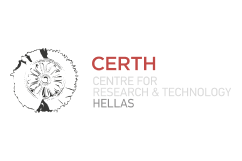 Center for research & Technology (CERTH)
The Centre for Research and Technology-Hellas (CERTH) is a leading Research Centre in Greece and in the EU. CERTH participates in ONCOSCREEN through Information Technologies Institute (ITI). The Information Technologies Institute (ITI) was founded in 1998 as a non-profit organization and since 2000 it is a founding member of the Centre of Research and Technology Hellas (CERTH). ITI is one of the leading Institutions of Greece in the fields of Informatics, Telematics and Telecommunications. Since 1998 ITI has participated in a great number of Research and Development projects funded by European, Public investment funds and Services contracted by firms and other private legal entities. The Institute has the infrastructure, the experience and the maturity to intensify its efforts on diffusing its research activities to key stakeholders and using all the necessary mechanisms and tools towards efficiently bringing novel or improved services and products to them through the Institute's established spin offs. Specifically same actions have been made in the recent years through ITI's collaborations with numerous Institutions in Greece and abroad as well as the founding of 7 new spin-offs.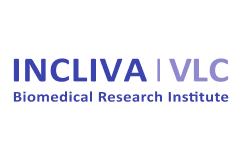 Biomedical Research Institute (INCLIVIA)
INCLIVA is a biomedical research institute based in Valencia, Spain. It is included in the framework of centres of scientific excellence promoted by the Spanish Government and accredited by the National Health Institute Carlos III as an Institute of Research in Health Sciences. INCLIVA manages and promotes the biomedical research of the University Clinical Hospital of Valencia, the scientific excellence groups of the School of Medicine and Odontology of the University of Valencia and the Carlos Simon Foundation for Research in Women's Health. Currently, it has over 700 renowned researchers in the international scientific community and possesses state-of-the-art technology for conducting high-quality research. In recent years, the institution has undergone significant growth in its activities, resulting in the development of important international projects and participation in the most relevant European research networks. Its noteworthy contribution to international clinical trials, particularly through the work of the Phase I Oncology Clinical Trials Unit, is also highlighted.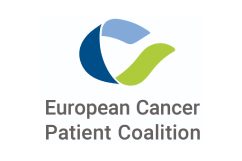 European Cancer Patient Coalition (ECPC)
With over 450 members, the European Cancer Patient Coalition (ECPC) is the largest European non-profit cancer patients' association. Covering all 27 European Union Member States, and many other European and non-European countries. Established in 2003, ECPC is the voice of the European cancer community, uniquely representing the interests of all cancer patient groups, from the most common to the rarest forms of cancer. It was set up to represent the views of people with cancer in the European healthcare debate; enable and empower people with cancer by educating them about cancer and advocacy skills; and provide a forum for Europeans with cancer to exchange information, best practice examples and share concerns on their national cancer care policies.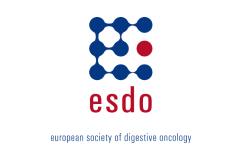 European Society of Digestive Oncology (ESDO)
ESDO is a non-profit scientific and educational association that extends its activities throughout Europe, comprising individual members, national societies and study groups of digestive oncology. Our Society sees its purpose in improving and propagating medical treatment of GI-tract tumours, particularly in a multidisciplinary evidence-based approach. ESDO is to set important milestones in the enhancement and promotion of screening, early detection, primary prevention and management of pre-malignant or/and malignant diseases of the GI-tract. ESDO organises education and academic exchange in the field of digestive oncology and develops guidelines and recommendations for all aspects of digestive oncology for the benefit of patients.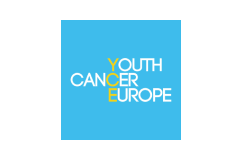 Youth Cancer Europe (YCE)
Youth Cancer Europe (YCE) is a patient organisation made up of a network of half a million European youth affected by cancer and youth cancer organizations from 31 different European countries. YCE speaks the language of teenagers and young adults, promotes research and fights for better access to care, better treatments and conditions, and helps reduce disparities across Europe for young people with cancer.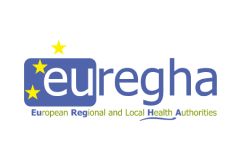 European Regional and Local Health Authorities (EUREGHA)
EUREGHA is a network of 19 regional and local health authorities a Brussels-based Secretariat, which puts EUREGHA in a unique position for outreach and exchange. EUREGHA aims to promote collaboration amongst European regions and local authorities within the framework of policies relating to public health and health care, aiming to achieve innovative, sustainable, future-proof health systems delivering more accessible and better care for all. EUREGHA cooperates with the EU institutions, international and public organizations related to public health and health care. Based on this approach, EUREGHA views the future of healthcare through three lenses: a paradigm shift towards value-based healthcare; taking full advantage of digital transformation; and community and co-creation as key concepts in designing and implementing policies. Building on that, EUREGHA identifies a set of enablers representing how it can be achieved: policies and frameworks; education, skills and literacy development; value-based procurement strategies; health systems integration; health promotion and prevention; and cross-border cooperation.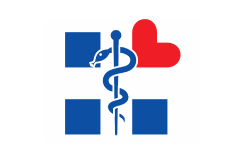 Greek's Ministry of health (MoHGR)
Greek's Ministry of Health mission consists of preserving and promoting the well-being of those residing in Greece through designing and implementing diverse health policies and reforms. Through a multitude of public health interventions MoHGR targets critical fields and population groups at risk in an attempt to enhance the overall state of health in the country. The Directorate of Operational Preparedness for Public Health Emergencies that actively participates in ONCODIR has valuable experience on crisis management and public health emergencies, including piloting interventions, and trialing procedures that lay outside the day-to-day functions of a health system. The Directorate of Operational Preparedness for PublicHealth Emergencies has actively participated in several Horizon Europe and Horizon 2020 projects, most recently in ONCODIR.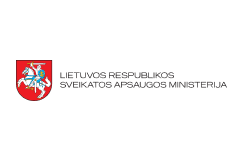 Ministry of Health of the Republic of Lithuania (SAM LT)
The Ministry of Health of the Republic of Lithuania (MoH-LT) is a government department, which works across the health sector to ensure a high-quality, safe and equally accessible healthcare system in Lithuania. The Ministry bears a national responsibility to promote a healthy lifestyle, address risk factors, and prevent diseases with the goal of creating an active and healthy society.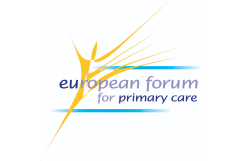 European Forum for Primary Care (EFPC)
The European Forum for Primary Care was initiated in early 2005 by a group of interested parties from several countries. The aim of the Forum is to improve the health of the population by promoting strong Primary Care. This is done by advocating for Primary Care, by generating data and evidence on Primary Care and by exchanging information between its members. The Forum seeks to expand its membership and thereby to become a leading force for strengthening Primary Care in Europe.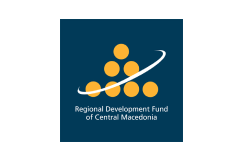 Regional Development Fund of Central Macedonia (RDFCM)
The Regional Development Fund of Central Macedonia (RDFCM) is a body governed by public law established in 1994. In 2011 due to the Greece New Architecture in Local Governance, the Fund's role was reviewed and since then is under the jurisdiction of the Region of Central Macedonia. The role of the Region of Central Macedonia is to ensure growth, prosperity, and extroversion for the citizens of the region. The Fund's primary purpose is to provide technical assistance and support to the Region, through studies, research, and implementation of programs for more efficient use of resources.The RDFCM promotes international cooperation by leading or participating as a partner in a variety of European co-funded projects for the Environment, Tourism, Culture, Mobility, Citizens, and Entrepreneurship. The Fund has 4 departments and 12 highly skilled employees who carry out its finance and technical work.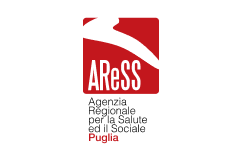 Strategic Regional Agency for Health and Social Affairs (AReSS Puglia)
AReSS Puglia is the regional agency for health and social care innovation of Apulia Region (Italy). Its main competence areas are those of epidemiology & care intelligence, health technology assessment, clinical networks and pathways, healthcare quality auditing, digital health, innovation in health workforce skills. The agency carries on projects regarding process experiments on health and environment, healthy long-living and ageing, hybrid models of digitally enabled care. Beside innovation interventions AReSS Puglia hosts and manages the regional cancer network, the regional rare diseases network and the apulian center of telemedicine. Lately it has been encharged by regional government to coordinate the apulian strategy of healthcare digital transformation connected to national recovery and resilience plan, through the disruptive evolution of community care system and facilities. AReSS Puglia is also the coordinator of the 4-stars EU Reference Site for Active and Healthy Ageing.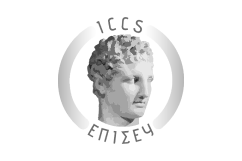 Institute of Communication and Computer Systems (ICCS)
The Institute of Communication and Computer Systems (ICCS) is a non-profit academic research body established in Greece in 1989 to carry applied R&D activities in the areas of telecommunications, computer systems and their application various research domains. ICCS is linked to the National Technical University of Athens and in particular to the School of Electrical and Computer Engineering. It consists of more than 50 labs, research groups and teams, dealing with all aspects of electrical and computer engineering and employs approximately 800 researchers and faculty members. In ONCODIR, ICCS participates with two of its research groups.
The CN-Lab of ICCS contributes to the system co-design along with the corresponding continuous system adaptation on end-user needs. A major role of the CN-Lab is the development of the trustworthy AI tool. Furthermore, CN-lab contributes to several other activities such as the co-creative engagement of stakeholders, the data fusion engine, the evidence-based policy analytics tool for scaling-up regional and national participatory policy interventions, the laboratory tests, living labs and project's pilots, and the evaluation of the integrated system.
The I-SENSE group of ICCS is the Technical Manager of ONCODIR. It also leads the development of an evidence-based policy analytics tool for scaling-up regional and national participatory policy interventions. Furthermore, I-SENSE contributes to several other activities, such as the requirements elicitation and the definition of the system architecture, the laboratory integration tests, living labs and project's pilots, and the evaluation of the integrated system.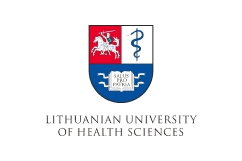 Lithuanian University of Health Sciences (LSMU)
Established in 1922 today LSMU is the largest biomedical school in the Baltic region and one of the largest universities in Europe specializing in health sciences. It is a Public University attracting to top selected programs highest scored national and international students. With over 30 years of international experience LSMU is successfully combining integrity of teaching, clinical practice and research, competence based education together with multicultural dimension. There are 7 faculties and 4 research institutes at the University, and 168 structural subdivisions operate to ensure the unity, social, cultural, and other needs of science, studies, and clinical and veterinary practice. In the ONCODIR project, LSMU is mostly represented by the Department of Gastroenterology and the Institute for Digestive Research, which perform high-quality clinical and fundamental research in such fields as gastrointestinal oncology, inflammatory bowel diseases, and microbiome. LSMU has successfully participated in European Union's funded projects, such as TOGAS, AIDA, miGut-Health, ONCOSCREEN, etc.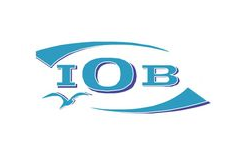 Institut Oncologic Prof. Dr. Alexandru Trestioreanu București (IOB)
The Bucharest Oncological Institute (IOB) is the biggest cancer institute in Romania. It has a complex and diverse medical activity, ranging from healthcare assistance and medical research in the field of oncology to professional development and training of specialised staff. Encompassing extensive competences of specialists with broad professional knowledge in solving multiple and difficult cases of oncological nature, the institute offers complex tumour treatment methods, combining chemotherapy, hormone therapy, radiotherapy, and surgery.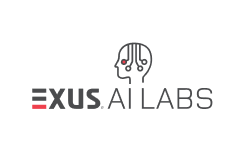 EXUS AI Labs
EXUS is an Artificial Intelligence-based software SME with premises in Athens and London. EXUS products are sold in more than 30 countries around the world. EXUS AI Labs, the Research and Development department of EXUS, conducts research in the field of Artificial Intelligence (AI), harnessing the power of data for solving problems in multiple domains of human activity. Our ambition is to design and implement cutting-edge AI-based prototype solutions that support professionals in such fields as health, security, creativity, and learning, and add value to the customers of our products. Over the 30-year history, EXUS AI Labs has participated in numerous European research programmes and had coordinated complex projects on several occasions.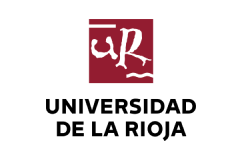 University of La Rioja (URIOJA)
The Health Economics Research Group is one of the research groups of the University of La Rioja (Spain). Its academic activity takes place at the Faculty of Business at the University of La Rioja, also participating in various subjects of the Master in Business Management as well as in the doctorate program in Business Economics at the University of La Rioja. The research group also collaborates in other scientific forums and professional bodies such as the Spanish Health Economics Association.
Main areas of research:
Economic evaluation of health technologies (dynamic and Markovian modelling of diseases, budget impact analysis of technologies, costs calculations, etc.). Studies of the efficiency of health organizations (data envelopment analysis). Theoretical economic decision making models for health policy and management (patents, research activities of health technology industry, price and reimbursement of drugs, risk-sharing agreements, personalized medicine implementation, etc.). Economics of drugs (analysis of the pharmaceutical sector, time series analysis of trends, pricing, consumption, research and development analysis, etc.). Quantitative models applied to the health sector (econometric and time series analysis).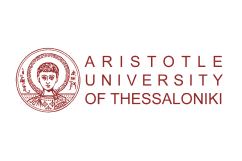 ARISTOTLE UNIVERSITY OF THESSALONIKI (AUTH)
From AUTH, two separate research groups will contribute in ONCODIR project. The Laboratory of Medical Physics and Digital Innovation (Twitter, Facebook, LinkedIn) is a vibrant and interactive scientific community, which stands as the largest laboratory within the Faculty of Health Sciences and one of the largest of Aristotle University of Thessaloniki in terms of the number of researchers employed, projects undertaken, funding acquired, and academic work produced. The primary mission of the Laboratory is to excel in multi-disciplinary research and training, in an environment that stimulates creativity and synergy. It is the Laboratory's firm belief that groundbreaking discoveries matter when they make an impactful change in everyday life. Thus, we are dedicated to ensuring that our research is translated into real-world solutions that address global challenges in healthcare and beyond. The Laboratory's researchers work closely with external partners, industry leaders, academic institutions, and hospitals worldwide to achieve this. Together, they assemble an unusual and diverse group of brilliant people from entirely different disciplines, leading to out-of-the-box thinking and disruptive ideas that ultimately result in more impactful solutions. 
In addition, the Intelligent Systems Lab of the School of Informatics (Twitter, Facebook, LinkedIn) of AUTH  will be involved in technical tasks, capitalizing on its expertise in a wide area of Artificial Intelligence, including Knowledge Representation and Reasoning, Machine Learning, Knowledge Graphs and Semantic Web.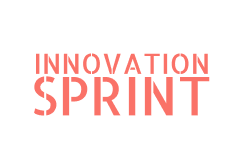 Innovation Sprint (iSprint)
Innovation Sprint Sprl offers edge technology solutions to the eHealth and Life Sciences business sectors, focusing on Big Data analytics & Artificial Intelligence on Real World Data (RWD). Innovation Sprint has a multidisciplinary team with expertise in IT solutions, Data Science, eHealth and Clinical Research, with more than 20 years of experience in Healthcare domain and a strong research background with more than 500 peer-reviewed papers and 35.000 citations. The company's main product, Healthentia, is a clinical decision support system that supports Pharma to achieve cost savings, while obtaining valuable insights during clinical studies to improve design of drugs of higher efficacy. Healthentia captures clinical outcomes from mobile, medical and IoT devices, using a patient-centric app and offers AI-driven smart services, such as patient understanding (phenotyping and outcome prediction) and virtual coaching. Recently Innovation Sprint was voted, together with 3 more SMEs, as the most innovative Health Disruptive companies for Innovation Radar 2022.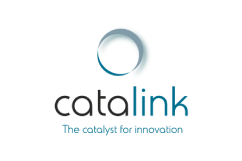 CATLINK Limited
Catalink Limited is a Small-Medium-Enterprise located in Nicosia, Cyprus. The company has established a multi-disciplinary team offering expertise in data fusion, semantic reasoning, machine learning, multimedia analysis, as well as artificial intelligence and computer vision. Solid application include but are not limited to human activity detection and recognition from wearable and surveillance cameras (CCTV), video concept extraction, semantic segmentation for accurate crisis event detection in visual content, content-based image retrieval and dynamic texture recognition. Other application examples include learning and reasoning from incomplete, large and heterogeneous sets of data, making trends prediction, anomaly detection and situation awareness. Catalink places emphasis on its research and development activities, rendering them the foundation of its service and product portfolio. Its members have strong experience in successfully carrying out research activities at both national and international level. Catalink has established synergies with several stakeholders from industry and academia to always perform novel, cutting-edge and high-quality research activities.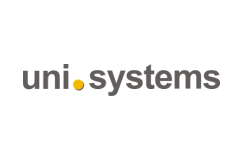 Unisystems Luxembourg (UNI LUX)
Uni Systems, a long-standing strategic ICT partner to financial institutions, public organizations, telecom operators, enterprises and institutions in the European region has been providing integrated solutions and value added services since 1964. Today, the Company invests substantially in its European perspective and demonstrates a proven track record of accomplishments in complex and mission critical IT projects in more than 25 countries through its subsidiaries in Belgium, Romania, Luxembourg, Italy, and Spain.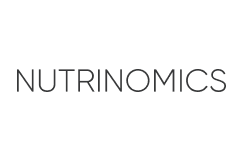 Nutrinomics
Nutrinomics, created by registered dietitians, scientists, and engineers, is a therapeutic nutritional companion dedicated to improving the quality of life and health outcomes of chronic patients through personalized nutrition. We focus on cancer patients, those with high cardiovascular risks, and individuals experiencing chronic pain such as endometriosis, joint pain, and back pain. Our flagship solution, the Zest mobile app, empowers patients on their health journey by facilitating lasting nutritional changes. With step-by-step guidance, personalized recipes, automated shopping lists, and convenient grocery deliveries, Zest supports patients in adopting new dietary habits. Additionally, we provide scientific articles, tips, and professional coaching to help them find the most effective solutions. At Nutrinomics, we are committed to our science and data-driven precision nutrition algorithm. Our recommendations are derived from the latest scientific guidelines and are complemented by AI integration, enabling us to suggest recipes that align with individual dietary preferences, ensuring optimal compliance.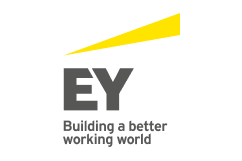 EY Advisory Spa (EY)
EY is a multinational company for the management of professional services. Funding4Innovation Team aims to support clients in accessing National and European funding. Our approach is based on a set of key elements, a systematic and coherent approach which encompasses the analysis of strategic priorities, the definition of a Go2Funding plan, the application for funding phase and, in case of success, the management of the funded projects.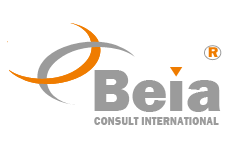 BEIA Consult International SRL (BEIA)
BEIA Consult International is a R&D and Innovation SME, founded in 1991, being one of the leading providers of ICT/IoT solutions and services in Romania. The company's references include over 5,000 turn-key projects for advanced IT & communications solutions and over 100 R&D and Innovation projects (FP, Horizon, Eureka, ERA-Net, etc.). Geographically, BEIA covers the Balkan/Danube region with its Headquarters in Bucharest/Romania and offices in Austria and Belgium. Areas of activity: service innovation (AI, blockchain, cloud, big data, quantum security, etc.), hardware (sensors, actuators, IIoT, IoMT, etc.), information technologies (data analytics, processing back end, interfaces, front end), integration (software/hardware), communication technologies (speech processing, chatbots, ASR/TTS, NLP/NLU, AI, sentiment analysis, emotional computing, contact centers, tele-systems), learning & training, standardization, communication / dissemination / marketing, business development, go-to-market, consultancy, project management.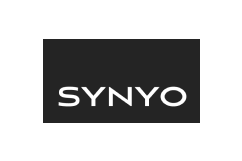 SYNYO GmbH
SYNYO is a research-based company focusing on social science, innovation and technology. It is located in 4 offices in Vienna, Austria. SYNYO explores, develops and implements novel methods, approaches, technologies and solutions in various domains with a particular focus on tackling societal, political, ecological and economical challenges. SYNYO analyses the impact of emerging technologies from different angles and from an interdisciplinary perspective. The team at SYNYO consists of high-skilled employees specialized in several scientific and technical fields such as Health, Safety & Security, Data Science, Education, Social Sciences and Migration as well as Future Technologies.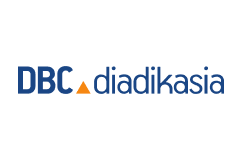 Diadikasia Business Consulting (DBC)
DIADIKASIA Business Consulting S.A. was established in 1995 and its mission is to provide premium quality services and contribute in a constructive way to customers' development efforts. By providing high standard integrated services to public sector – local authorities organizations and private enterprises, DIADIKASIA became one of the largest Management Consulting firms in Greece, with revenues of €8,5 million (2020) and more than 200 employees, most of whom are holders of a postgraduate diploma (Master of Science, MBA, PhD).

Diadikasia possesses extensive experience in the management of projects financed by the EU (European Union) and World Bank (WB) for nation-wide public organizations at national and regional levels in Greece and abroad, providing a complete range of consulting services specializing in the fields of Education/VET Sector, Health and Social protection, Private Sector Development, Development of Small Medium Enterprises (SMEs)/Competitiveness and Innovation, ICT and Digitalization, Research and Development (R&D) and Energy and Energy Renewables.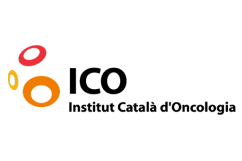 Catalan Institute of Oncology (ICO)
tba.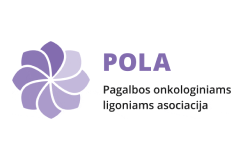 Lithuanian Cancer Patient Coalition (POLA)
Lithuanian Cancer Patient Coalition (POLA) is a non-governmental umbrella organisation uniting 30 NGOs actively working in cancer field, including cancer patients' societies and organisations, providing assistance to people affected by cancer. POLA also represents a community of more than 39 thousand individuals – POLA cardholders, bringing together cancer patients, who applied for POLA card membership and are registered in the POLA database. The Association's mission is to make all possible efforts to improve the quality of life of cancer patients and their families. POLA aims to ensure that both patients and their families have access to effective treatment and would receive the best possible informative, social, psychological, and mental support.
Julie Williams
Core, Personal trainer
Frank Lyman
Bodybuilding Coach
Molly Peters
Core, Personal trainer
Warren Bower
Yoga Instructor
Simon Wilson
Core, Personal trainer
Molly Peters
Cardio & Conditioning
John Knox
Core, Personal trainer
Pippa Howard
Yoga Instructor
Please enter valid form ID